Flame-Retarding Polyamide
PA 2200 is a white powder based polyamide that serves a wide variety of applications with a very well balanced property profile. It has high strength and stiffness while retaining excellent long term consistency.
Overview
This white powder based on polyamide 12 serves as a wide variety of applications. PA 2200 is one of the most versatile 3D printing materials with its balance of mechanical strength, flexibility and heat resistance allowing it to appropriately produce functional prototypes and end-use parts.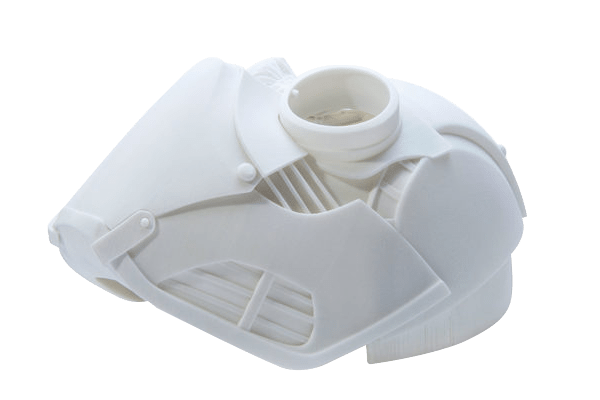 Impact
Strength Unnotched
 32800 J/m2

Melting
Point
172-180°C
Flexural
Strength
58 MPa

Tensile
Strength
48 MPa
Features
Multi-purpose material
Balanced property profile
High strength and stiffness
Great chemical resistance
Bio-compatible to EN ISO 10993-1 and USP/level VI
Uses
Functional parts
Medical applications
Functional plastic parts
Performance Scale
Material Colours
Powered By SLS
SLS is one of the most versatile and commonly used additive manufacturing technologies. Common uses of SLS-printed parts are in airplanes, wearables, machine components, and production tools.
Mechanical Properties

Test Method

Metric

U.S.

Tensile Strength
(MPa/PSI)
ASTM D638
48
6962
Tensile Modulus
(MPa/KSI)
 ASTM D638
1700
247
Elongation at Break (%)
ASTM D638
24
24
Flexural Strength
(MPa/PSI)
ASTM D790
58
8412
Flexural Modulus
(MPa/KSI)
ASTM D790
1500
217
Impact Strength
(J/m /Ft-lbs/in)
ASTM D256
32800
Hardness, Shore D
 ASTM D2240
75
75