Professional 3D Printing Services
End-to-End Product Development & Manufacturing Services
The factory of the future exists today. New additive manufacturing technologies are changing the way products are envisioned, developed, and produced. Receive expert end-to-end product development and manufacturing services from our team to ensure your concept grows into a finished product equipped for the industries of today and tomorrow.
Trusted By
We are proud to provide 3D printing services for these industry leaders
Get Started with  3D Printing Services
Receive instant pricing, access to thousands of material options and professional advice from our experienced engineers.



How It Works
Our 3D printing services process is fast and easy ensuring you get your on-demand parts in hand on time
Upload Your 3D Design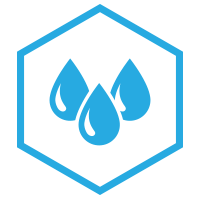 Choose from a Variety of Technologies, Materials & Finishes
We 3D Print Your Parts
Ship them to You
CREATE MORE
With 1000s of material options including strong thermoplastics, bio-compatible materials, rigid, rubber, full colour and metals
The right materials matter. With our in-house mix of additive manufacturing technologies, we offer a dynamic range of materials which cater to a variety of applications throughout your product development lifecycle. With options, we can meet the critical, time and cost-sensitive needs of manufacturers and product development teams while still delivering on the complex geometries and benefits of working with additive processes. From fast concept modeling to highly detailed hyperrealistic end-use parts, we have material solutions to usher in a new generation of products and parts
Standard Plastics
An FDM process perfect for prototyping and perfecting your final design
Engineering Plastics
Durable plastic that produces accurate, repeatable, and stable 3D models
High-Performance Plastics
Production-grade thermoplastics with high resistances built for the toughest manufacturing environments
Photopolymers
Polyjet material offering fine details and hyperrealism simulating both flexible and rigid multi-colour 3D models.
Metals
Create prototypes with strong mechanical properties and metallic appearance
Can't Find It?
If you have specialty material requirements be sure to contact us
We're Here to Help
Please do not hesitate to contact us and receive a

FREE QUOTE.


If you want to speak to a LIVE PERSON – CALL 1-888-88-77686
TRANSFORMING MANUFACTURING
Additive manufacturing is redefining how parts and products are imagined, designed, and produced. With unlimited design potential, you can create parts that are stronger and lighter with improved performance and unique functionality. Gone are the days of one size fits all; with additive, you can now take a customized and low-volume approach to your product development and manufacturing. Work with our team of additive experts to dream the impossible and make the unmakeable with world-class technology.

Selective Laser Sintering

Direct Metal Laser Sintering
THE FINAL TOUCH
The right finish can mean the difference between a raw prototype and a product that's ready for the market. Our expert finishing services can help create visually striking prototypes that enhance the purpose and functionality of your 3D printed parts. Using our state of the art finishing technologies, such as our semi-downdraft spray booth, we take 3D printed parts and transform them into something you would be proud to put your name on.
Bonding/Gluing
Bead Blasting
Painting
Sealing
Electroplating
Mass Finishing

Sanding
Smoothing
Concept Modeling

Rapid Prototyping

Rapid Tooling

Low-Volume Production

Contract Manufacturing

Product Development

DDM

Function Testing

Form & Fit

Manufacturing Tools
THE NEW INDUSTRIAL REVOLUTION IS HERE
Utilizing our additive manufacturing applications opens the door to true breakthroughs in production and product development. With this technology, you can create products and parts that have enhanced performance and function due to complete freedom of design. With economies of scale mitigated and the line between volume and cost blurring, the stage is set for localized, on-demand production. Focus on conceptualizing your best idea and let us worry about manufacturing it.