3D printing is and has always been rooted in experimentation and pushing the limits of what modern technology is capable of. MakerBot Labs is a platform to fill that space, empowering creators to test new ideas, explore new possibilities, and collaborate with other users. Today MakerBot Labs is introducing brand new hardware with the Experimental Extruder.
Designed specifically for the 5th Generation and + Series of MakerBot 3D Printers, the new Experimental Extruder offers new features such as new materials, faster print times with draft nozzles, advanced jam and filament detection sensors. The newly designed hardware from MakerBot is a swappable extruder made for the advanced user who enjoys pushing the limits of what is possible with their MakerBot 3D printer. Achieve more creative flexibility as the new extruder allows for interchangeable nozzles, custom material print modes as the Experimental Extruder is only limited by your own comfort with exploring various materials.
Compare MakerBot Extruders
Experimental Extruder

4 different nozzles

Test new materials

Exclusive print settings in MakerBot Print

Smart Extruder+

MakerBot PLA for everyday use

High reliability                 

6-month warranty

Tough PLA Extruder

MakerBot Tough PLA for durable prototypes & end-use parts

High reliability

6-month warranty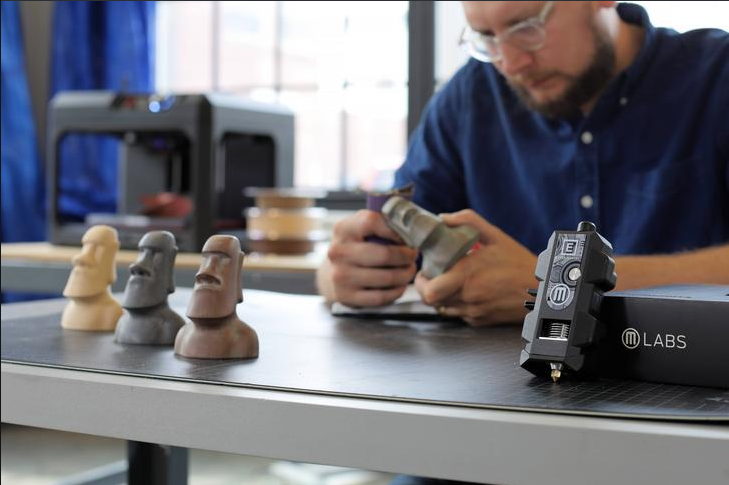 If you are interested in the MakerBot Experimental Extruder, please contact one of our 3D printing experts. Please note that it is an experimental product and is not covered under warranty or MakerCare.