THE STRATASYS
CONNEX3 SERIES
Colour and Multi-Material 3D printing
The Stratasys Objet500 Connex3 and Objet350 Connex3 are the world's first triple jetting photopolymer 3D printer. They can 3D print in multiple colours and materials leaving designers with the ability to create beautiful prototypes with varying degrees of material properties including rubber, rigid, transparent, opaque, vibrant, and bio-compatible. The smooth surface finish and ultra-fine accuracy of PolyJet technology will give your parts the look and feel of true production parts, and the ability to print up to 82 material properties into a single build means no costly material changeovers and extensive post-processing.
Hundreds of Materials, Maximum Versatility
Connex3 was the first 3D printer in the world to simultaneously 3D print multiple colors and materials. Today it remains alone in its class with a broader set of capabilities that amplify its advantages. The Connex3 provides increased product realism for your prototyping needs and carries a broad spectrum of material properties from strong Digital ABS to flexible rubber. With the ability to print diverse materials in a single part there is no assembly required and your models will be presentation ready directly from the printer with little to no post-processing
Explore the Connex3 Series by watching the video 
Brilliant Colour
The Objet500 Connex3 lets you incorporate as many as 46 colours into one prototype, from true jet black to sunny yellow to shocking magenta and hundreds of beautifully blended hues.
Digital ABS in the Mix
Six composite materials mix Digital ABS with Rubber-like Material to represent a variety of Shore A values with great durability.
A Multitude of Materials
With exponentially more multi-material options than other 3D printers, you can create ultra-realistic prototypes.
Multi-Material Parts
Incorporate up to 82 material properties into a single print, and with soluble support material your parts can be as complex as you want.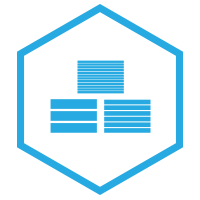 Build Modes
With three different build modes you can strike the right balance between material versatility, quality, and speed
Realistic Aesthetics
3D print with special properties like transparency, flexibility and bio-compatibility to best simulate your end design
 Powered By PolyJet
With PolyJet technology you are able to produce smooth and accurate models for a variety of concept modeling and prototyping applications.
With microscopic layer resolution and accuracy down to 0.1 mm, PolyJet 3D printing technology is the perfect fit printing with variety and versatility.
Polyjet for Production
Spend less time processing parts. Polyjet models are smooth, beautiful and ready to handle without additional curing or post-processing. Soluble support material supported on the Connex3 lets you clean undercuts and internal voids with minimal effort.
Proven PolyJet 3D Printing is famous for smooth surfaces, fine precision and diverse material properties. It works a bit like inkjet document printing, but instead of jetting drops of ink onto paper, the print head jets microscopic layers of liquid photopolymer onto a build tray and instantly cures them with UV light. The fine layers build up to create a prototype or production part.
Complete Design Freedom
3D Print larger parts or full trays of multi-material, multi-colour parts with a build tray size of 342 x 342 x 200 mm (13.4 x 13.4 x 7.9 in.) on the Stratasys Objet350 Connex3 3D printer and 490 x 390 x 200 mm (19.3 x 15.4 x 7.9 in.) on the Stratasys Objet500 Connex3 3D printer.
Print parts with multiple properties, and choose from a wide range of material properties, from rubber to rigid, transparent to opaque, neutral to vibrant, and standard to bio-compatible. 3D print custom jigs, assembly fixtures and gauges and tooling with ultra-fine accuracy and smooth surfaces quickly and easily – no assembly required for parts with multiple materials.
Versatile Material Options
With over 1000 material options and up to 82 materials per model the Connex3 3D printer series from Stratasys is one of the most advanced 3D printing platforms on the market.
Single Materials – VeroWhitePlus (RGD835), VeroGray (RGD850), VeroBlue (RGD840), VeroBlackPlus (RGD875), VeroCyan VeroMagenta, VeroYellow, VeroBlack, VeroWhitePlus, Vero PureWhite
Model Materials – 3D print in neutral shades and vibrant colours with the vero family of opaque materials. 3D print in flexible materials with the Tango family, and medical materials with MED610. Simulate ABS with Digital ABS Plus and Digital ABS2. Take on high-heat applications with RGD525 and for applications requiring transparent material us VeroClear.
Digital Materials – with digital material combinations you can recreate endless combinations of rubber-like mimics, polypropylene mimics, and translucent colour tints.
Brooks Running
Consumer Products
Model Materials

Model Materials

Vero family of opaque materials, including color
Tango family rubber-like flexible materials
Medical: MED610
Digital ABS and Digital ABS2 in ivory and green
DurusWhite RGD430
High Temperature RGD525 white
Transparent: VeroClear and RGD720

Digital Materials

Digital Materials

Hundreds of composite materials can be manufactured on the fly including:

Vibrant blended colors in rigid opaque
Translucent colored tints
Rubber-like materials in a variety of Shore A values
Polypropylene-like materials with improved thermal resistance


Support Material

Support Material

SUP705 non-toxic gel-like photopolymer support

Tray Size

Tray Size

500 × 400 × 200 mm (19.7 × 15.7 × 7.9 in.)

Accuracy

Accuracy

20-85 micron for features below 50 mm;
up to 200 micron for full model size (for rigid materials only, depending
on geometry, build parameters and model orientation)

Printing Modes

Printing Modes

Digital material: 30-micron (0.001 in.) resolution
High quality: 16-micron (0.0006 in.) resolution
High speed: 30-micron (0.001 in.) resolution


Size and Weight

Size and Weight

1400 (w) x 1260 (h) x 1100 (d) mm
(55.1 x 49.6 x 43.3 in.)
430 Kg (948 lbs.)

Material Cabinet

Material Cabinet

330 (w) x 1170 (h) x 640 (d) mm
(13 x 46.1 x 26.2 in.)
76 Kg (168 lbs.)

Input Format

Input Format

STL, OBJDF and SLC File

Operational Environment

Operational Environment

Temperature 18 C-25 C (64 F-77 F);
relative humidity 30-70 percent (non-condensing)

Power Requirements

Power Requirements

110–240 VAC 50/60 Hz; 1.5 KW single phase

Build Resolution

Build Resolution

X-axis: 600 dpi; Y-axis: 600 dpi; Z-axis: 1600 dpi