THE STRATASYS
OBJET1000 PLUS
Perfect Your Largest Prototypes & Tools Down to the Smallest Detail
The world's largest multi-material 3D printer. From full-scale prototypes to fully packed trays of precise, small parts, PolyJet's signature precision and material range deliver accuracy and aesthetics on a grand scale.
Changing Product Design
in a Big Way
Create full-sized 1:1 scale models with accuracy and repeatability. The extra large build tray saves time and money allowing large parts to be printed without slicing and gluing, and even allows for large quantities of smaller parts to be printed simultaneously.
Contact us today to learn how the Objet1000 Plus' large capacity can benefit your business
Build Size
The Objet1000 Plus has a maximum print size of 39.3 x 31.4 x 19.6 in [100 x 80 x 50 cm]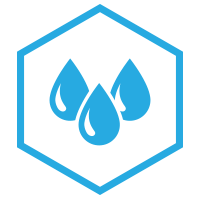 Multiple Materials
Choose from over 120 materials and combine as many as 14 material properties in a single, automated print.
Detail & Realism
With Polyjet technology, the Objet1000 Plus features a 16-micron layer resolution. Touch, test and perfect every detail.
Create Large or Small Production Tools & Full-Scale Prototypes
Perfect your largest prototypes and tolls down to the smallest detail. The Objet1000 Plus offers a production system that can be operated 24/7 due to its large envelope printing size, high resin capacity and stability
In industries like automotive and aerospace, the Objet1000 Plus streamlines production of 1:1 models, patterns, molds, fixtures and other manufacturing tools. It's up to 40% faster than its predecessor, and offers the lowest cost of ownership per part of any PolyJet system. Its size, speed and precision amount to higher throughput, lower cost per part – and ultimately a quick return on investment.
Material Diversity
Like all Polyjet Connex 3D printers you gain access to the most robust material portfolio on the market, except this time its on a much bigger scale. Print up to 14 materials in a single print or choose from the 106 material combinations available to closely mimic the unique specifications of your end product.
Backed by Powerful Software
Use GrabCAD Print on the Objet1000 Plus system to work with larger files and fuller trays. The software simplifies the traditional 3D print preparation workflow and provides intelligence around printer usage so your team can produce quality prints, faster.
Take advantage of native CAD files directly with best-in-class accessibility with remote printing, monitoring and scheduling as well as working in offline modes.
Build Tray Size

Build Tray Size

100 x 80 x 50 cm [39.3 x 31.4 x 19.6 in]

Layer Thickness

Layer Thickness

horizontal build layers as fine as 16 microns [0.0006 in]

Build Resolution

Build Resolution

X-axis: 300 dpi
Y-axis: 300 dpi
Z-axis: 1600 dpi

Model Material

Model Material

Transparent rigid (VeroClear)
Rubber-like (TangoPlus™ and TangoBlackPlus™)
Rigid Opaque (Vero family)
Simulated Polypropylene (Rigur)

Digital Model Material

Digital Model Material

Transparent shades and patterns
Rigid Opaque shades
Rubber-like blends in a range of Shore A values
Simulated Polypropylene blends in rigid and
flexible options

Support Material

Support Material

SUP705 gel-like photopolymer support

Power Requirements

Power Requirements

230 VAC 50/60Hz; 8A single phase

Machine Dimensions & Weight

Machine Dimensions & Weight

196 x 286.8 x 210.2 cm [77.5 x 113 x 83 in]

2200 kg [4850 lbs]