Desktop Metal® Studio System 2™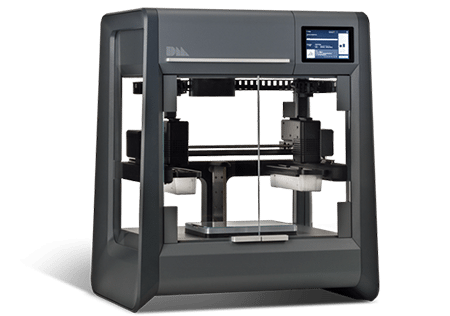 DESKTOP METAL
STUDIO SYSTEM 2™
An End-to-End Solution to 3D Print Complex Metal Parts In-House
Introducing the new Desktop Metal Studio 2 for metal 3D printing. The first end-to-end affordable solution for 3D printing complex metal parts in-house in a variety of metal alloys including stainless steel, copper and tool steels.
Accessible Metal 3D Printing
The Studio System 2 from Desktop Metal was created to enable engineers and design teams to produce complex metal parts faster, more accurately, and in a safe operating environment without the need for special facilities or dedicated operators. Just print and sinter; A two-step process that doesn't require solvent debinder or tooling as in the case of MIM (metal injection molding).
Explore the Desktop Metal Studio by watching the video 
Sophisticated Software
Powerful software creates build and sinter plans for every project and material. Automative supports and control parameters ensure a seamless 3D printing experience.
Maximize Productivity
3D print up to 24 cubic inches per day in a wide variety of metal materials. Maximum resolution for the printer is 50 μm
Built to Perform
The motion control system was built with encoded balls screws instead of belts, and combined with auto leveling and a heated build area you get excellent geometric fidelity and build success rates.
Affordable
Up to 10x less expensive than comparable laser based systems

The only complete metal 3D printing solution that is cost-effective for rapid prototyping
Safe & Simple
No lasers and powders means the studio system is safe for any facility

No third-party equipment, external ventilation or special facilities required
Separable Supports
No machining or wire EDM required to remove support structures from parts

Separable supports allow the removal of support structures by hand
Precise, High-Quality Parts
The precision of the Desktop Metal Studio 3D printer ensures high quality parts with densities between 96-99%

Parts perform similar to wrought
How It Works
A metal 3D printing process in 3 easy-to-manage steps
Step 1 – Prepare your files
Secure, web-based software fabricates from STL or CAD files, automatically generating supports and control parameters based on part geometry and material.
Step 2 – 3D Print
Layer by layer, a green part is shaped by extruding bound metal rods—metal powder held together by polymer binders—in a process called Bound Metal Deposition™.
Step 3 – Sinter
Once printed, parts are placed in the furnace. As the part is heated to temperatures near melting, the binder is removed and metal particles fuse together causing the part to densify up to 98%.

Print at higher resolution
Introducing the new, swappable 250μm printhead that includes supporting software profiles. This enables new geometries and applications, resulting in achieving smaller parts and fine features with an improved surface.

Watch a live stream of the build
There are camera's everywhere, so why not put one in the in-chamber build plate? This camera captures live footage of the part as it prints, and is accessible in your web browser. Users now have complete insight of their part, and have the ability to monitor print success.

Debind and sinter in bulk
Stackable shelving is a new feature that increases part capacity of the debinder and furnace, giving greater throughput. Increased workload volume addresses bottlenecks typical at the debind sinter stages.

Produce even better parts
To achieve high quality parts, a new retort box design has been added to support thermal uniformity.
Reduce operational costs
Eliminate some cost of consumables and achieve lower cost-per-part with external gas connections.
Configure a Studio Fleet™
Studio Fleet is a custom and configurable metal 3D printing hardware solution for producing complex metal parts in low-mid volume.
Materials
The metallurgy behind the Studio System™ is built upon the material science and established powder supply chain of the metal injection molding (MIM) industry. When combined with Desktop Metal's expansive in-house expertise in material processing, binder compounds, and metal 3D printing, the result is high-quality metal parts with affordable material costs.
---
17-4 PH Stainless Steel
| Studio System 2
Material: 17-4 PH Stainless Steel
17-4 Stainless Steel is a precipitation hardening steel used in a wide range of industrial applications including those with mildly corrosive environments and high-strength requirements.
Specs

XY axis

As sintered:

Yield Strength: 695 MPa
Ultimate Tensile Strength: 925 MPa
Elongation at Break: 5.3%
Hardness (HRC): 26
Density (g/cc): 7.56
Application

Manufacturing machinery
Chemical processing
Food processing
Pump components
Valving
Fasteners
Jigs and fixtures
Technology/Process
Superior Properties
Similar to metal injection molding (MIM), the Desktop Metal Studio System leverages bulk sintering to achieve densities greater than 98%. Part performance is similar to wrought alloys and it is possible to tune part density with closed-cell infill.
Materials Available
17-4 PH Stainless
316L Stainless
H13 Tool Steel
4140 Chrome Moly
Copper
Inconel 625 Superalloy
Kovar F-15
Additional Materials: By enabling the use of metal powders from the MIM industry, our systems have access to a wide range of existing materials—from steels and aluminum to superalloys and titanium.
Near-Net-Shape Parts
The Desktop Metal Studio system produces near-net-shape metal parts with the accuracy and layer resolution needed for functional prototyping and a variety of other applications. A seamless 3D printing experience, from printing through to sintering, is created with powerful software and automatic support generation.
Tight Tolerances
± .002 in/in (geometry dependent)
Remove Supports by Hand
The Desktop Metal Studio system does not require any wire EDM or machining to remove support structures. Proprietary separable supports make it possible to remove support by hand because it is no bonded to the part. As a result, highly complex parts and print-in-place assemblies can be easily printed and put to use.
Bring Affordable Metal 3D Printing In-House
The Hardware
The Desktop Metal team designed the Studio 3D Printer to be the most accessible metal 3D printing solution to date.
With powerful web-based software, hand-removable support material, and fast material changes the
Studio System was designed from the ground up for seamless integration into your product development workflow.
The Printer
The Studio Desktop Metal 3D printer extrudes bound metal rods similar to a plastic FDM system. Unlike laser-based DMLS 3D printers that selectively bond metal powders the Studio system does not require any special safety or facility requirements and creates the opportunity to produce closed-cell infill for lightweight structures as well as work with a wider range of metal alloys.
Build Volume
300 x 200 x 200 mm (12 x 8 x 8 in)
Build Chamber
Heated
Extruder Assembly
Dual quick-release print heads
Layer height (in green state)

50-150 μm, high-resolution printhead
150-300 μm, standard resolution printhead

Nozzle diameter (Build media)

0.40 mm, standard resolution
0.25 mm, high resolution
The Furnace
The Studio System 2 furnace is designed to be the easiest to use furnace ever made. It  first heats parts to remove all binders, then increases the temperature to near-melting point to deliver industrial-strength sintering in an office-friendly package. Built-in temperature profiles tuned to every build and material ensure uniform heating and cooling without the residual stresses introduced in laser-based systems.
| | |
| --- | --- |
| Atmosphere | Partial-pressure sintering (vacuum-enabled) |
| Heating | SiC heating elements (4 sides) |
| Max Temperature | 1400 °C (2552 °F) |
| Workload surface area | 3,000 cm2 (465 in |
| Workload envelope | 300 x 200 x 170 mm (11.8 x 7.9 x 6.9 in) |
| | |
Software-Controlled Workflow
The Desktop Metal Studio system was designed as a complete workflow, with no third party equipment required. Every stage of the 3D printing process is fully automated and managed by software, making it simple to go from CAD to metal part.
Quick Material Changes
Compared to laser based systems, where material changes can pose safety risks and can take a week or more, the Studio 3D printer was designed to have swappable, safe-to-handle material catridges and quick release print heads.
Office-Friendly Sintering
A first of its kind, the sintering furnace has swappable aluminum gas canisters and optional hook ups for simple to manage gas. Built-in effluent filters, binder cold traps, safety fail safes, and detection systems make this system safe to use on the shop floor.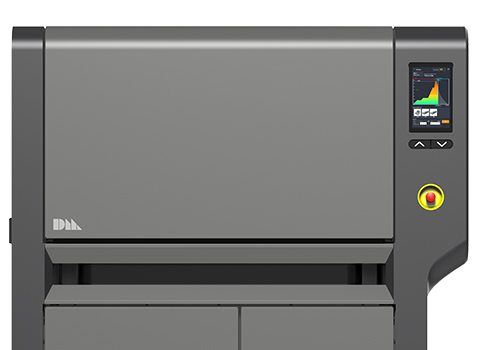 Expert Metallurgy Built-In
The Desktop Metal sintering oven combines unique materials profiles with part data to construct sintering plans for every part. With closed loop thermal control, real-time heating regulation throughout the sintering cycle is enabled ensuring every part is uniformly heated and cooled.
Low Volume Production with
Studio Fleet
Expert Metallurgy Built In
Stainless steel, copper, and tool steels are some of the many critical allows the Studio System brings to 3D printing. Every alloy goes through meticulous qualification by world-leading materials scientists, and our core materials consistently meet or exceed industry standards.
---
Machine Bracket
Jigs & Fixtures Titanium 64 (Ti64) Alloy
This machine bracket has been designed by using a gyroid lattice infill and titanium in place of 17-4PH stainless steel in order to reduce weight and material while maintaining the required functional strength and stiffness.
Full Description

It would be impossible to produce this part's geometry using conventional manufacturing processes due to its complexity. Moreover, 3D printing this new design on the Studio System 2 in Ti64 leads to reducing the part's weight by 59 percent.

Ti64 for Studio System 2 produces lightweight 3D printed parts due to its high strength-to-weight ratio, thus becoming ideal for countless applications from key industries such as aerospace and defence, automotive, oil and gas, and medical.
Specs

Estimated saving in part weight: 55-60%
Technology/Process

Bound Metal Deposition (BMD)™
---
Flower Nozzle
Industrial Equipment 316L Stainless Steel
This flower nozzle was 3D printed with Desktop Metal Studio System 2™ and it is used to atomize fluid in industrial equipment.
Full Description

Due to the complex geometry, this type of part would typically be cast followed by extensive secondary machining. With the Studio System 2™, the nozzle can be 3D printed without the lead times and setup costs of casting, enabling one-off and small-batch orders.
Specs

Size (mm): 123 x 123 x 45
Cost to print ($): 184.00
Technology/Process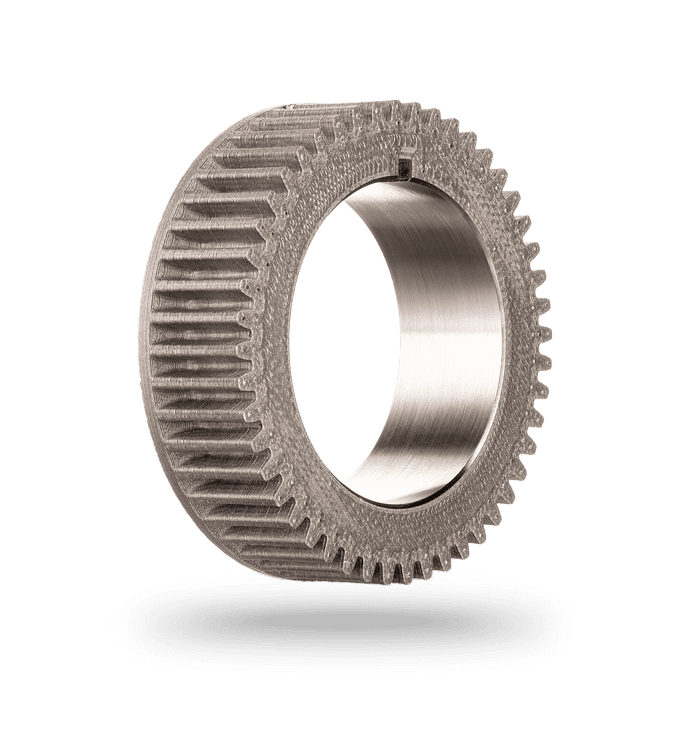 ---
Lathe Gear
Industrial Equipment 17-4 PH Stainless Steel
This part is a replacement gear for a vintage lathe. Metal 3D printing allows for the fabrication of legacy parts at a much lower cost.
Full Description

In some cases, replacement parts are no longer available, either off the shelf or from the OEM (Original Equipment Manufacturer). Fabricating custom gears via hobbing and broaching is often expensive. With metal 3D printing, the manufacturing of such parts is possible at lower costs and reduced lead times.
Specs

Size (mm): 82 x 82 x 27
Cost to print ($): 58.00
Cost to machine ($): 260.67
Savings vs. machining: 77.70%
Technology/Process
---
APG Thread Checker Fixture
17-4 PH Stainless Steel (Studio System)
This fixture pushes a thread checker into a part on a manufacturing line. It stands for repeated use and must be easily produced to keep the manufacturing line up.
Full Description

The fixture must be regularly replaced as it wears out. Printing the part with the Studio System eliminates CNC lead time and frees up the machine shop for more critical work.
Specs

Size (mm): 47 x 28 x 15
Cost to print: $14.00
Technology/Process
---
Tri Manifold
This part converges three flow paths into one via internal channels. These channels would be impossible to machine and instead would need to be drilled as straight holes and plugged.
Full Description

Printing on the Studio System allows these channels to be designed for their function rather than their manufacturing method. This part can be produced in just a few days with very little hands-on work.
Specs

Size (mm): 108 x 101 x 98
Cost to print: ($) 906.00
Cost to DMLS ($): 4069.28
Savings vs. machining: 77.74%
Technology/Process
---
Generative Piston Head
Generative Design, Prototyping 4140
Prototype piston head for a reciprocating engine, optimized with generative design. Typically CNC machined from aluminum alloy, pistons can be time-consuming and difficult to rapidly prototype and test.
Full Description

It often takes months or even years to move from design to production. With the Studio System, various piston designs can be easily prototyped and tested—speeding up product development timelines, reducing time to market, and introducing new opportunities for optimization, including generative design—all while avoiding CNC backlog and lead times.
Specs

Size (mm): 105 x 105 x 54
Cost to print ($): 271.00
Cost to machine ($): 568.13
Savings vs. machining: 52.30%
Technology/Process
---
YE6 Burner Tip
Tooling and Machinery 316L Stainless Steel
This burner tip was originally cast in the 1950s. With the Studio System, the company was able to recreate the part with properties similar to the original cast part, with no tooling cost or long lead times.
Full Description

The quote for new tooling is usually in the tens of thousands of dollars. Thus, Studio System 2, a printer that was designed from the ground up for simple installation and use, allows for significant cost savings, especially when it comes to manufacturing obsolete parts at low costs and without compromising part quality.
Specs

Size (mm): 139 x 139 x 86
Cost to print ($): 193.46
Cost to machine: ($) 694.00
Cost reduction: 72.00%
Technology/Process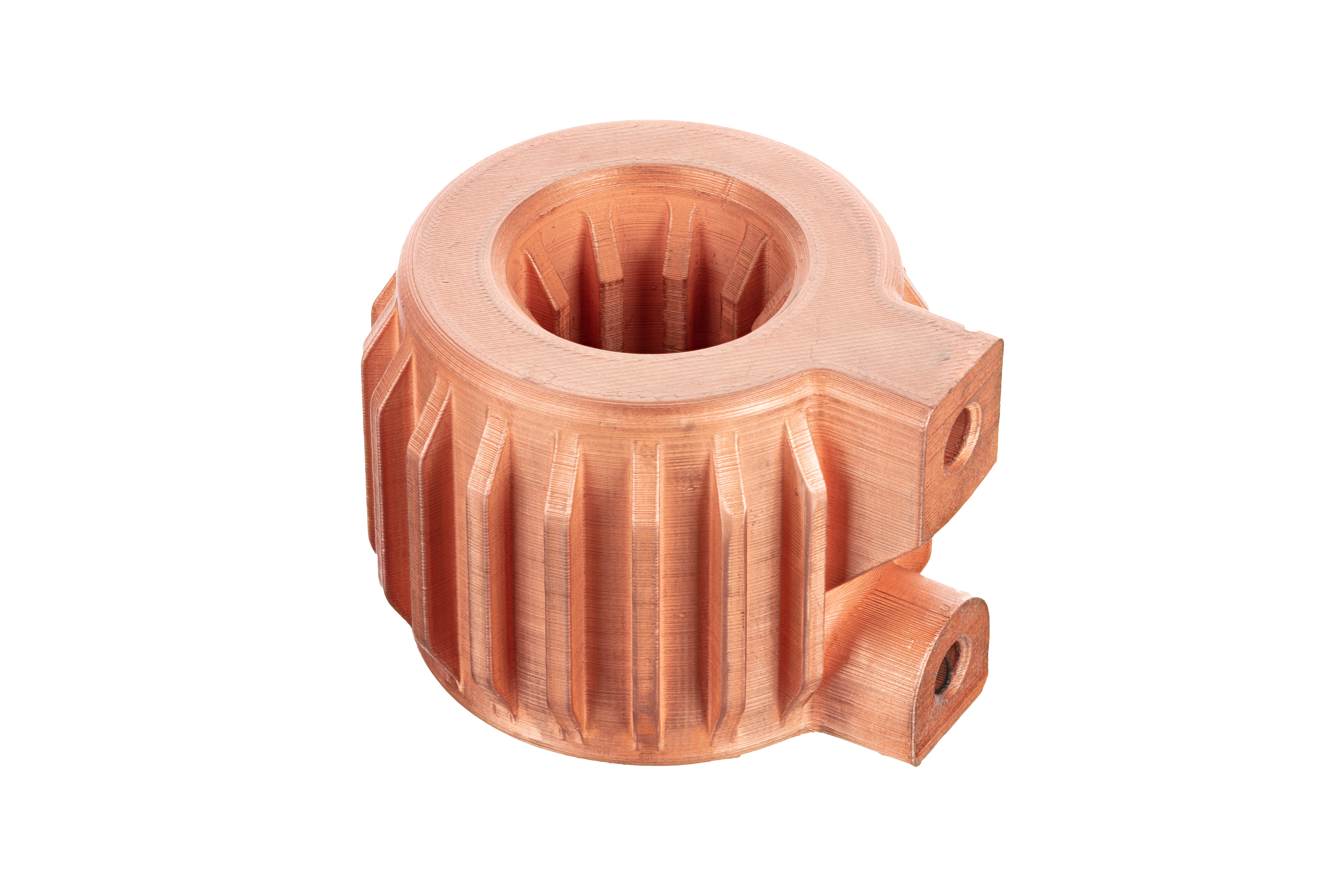 ---
Helical Heat Exchanger
This heat exchanger enables a much higher heat transfer rate than a traditionally manufactured part. Used in chemical processing to cool a hot gas as it flows through a pipe.
Full Description

The Studio System allows for the complex geometry of the heat exchanger to easily be printed as a single component. It would not be manufacturable as one component via CNC machining due to its thin external fins and a complex, internal helical cooling channel.
Specs

Size (mm): 78 x 64 x 58
Cost to print ($): 443.00
Cost to machine ($): 2138.00
Cost reduction: 79.28%
Technology/Process
---
Zipper Mold
This part is an injection mold insert for manufacturing zinc zippers.
Full Description

The 3D printing of the mold inserts shortens production run lead time and allows rapid iteration and refinement of zipper designs. Using a high-resolution printhead allows for smaller parts with finer features, requiring less post-processing.
Specs

Size (mm): 46 x 27 x 18
Cost to print ($): 16.00
Technology/Process

Bound Metal Deposition (BMD)™